Promenade & Art
Art and River Park are both perfectly-formed and highly-complementary – here you can enjoy numerous eye-catching works of art.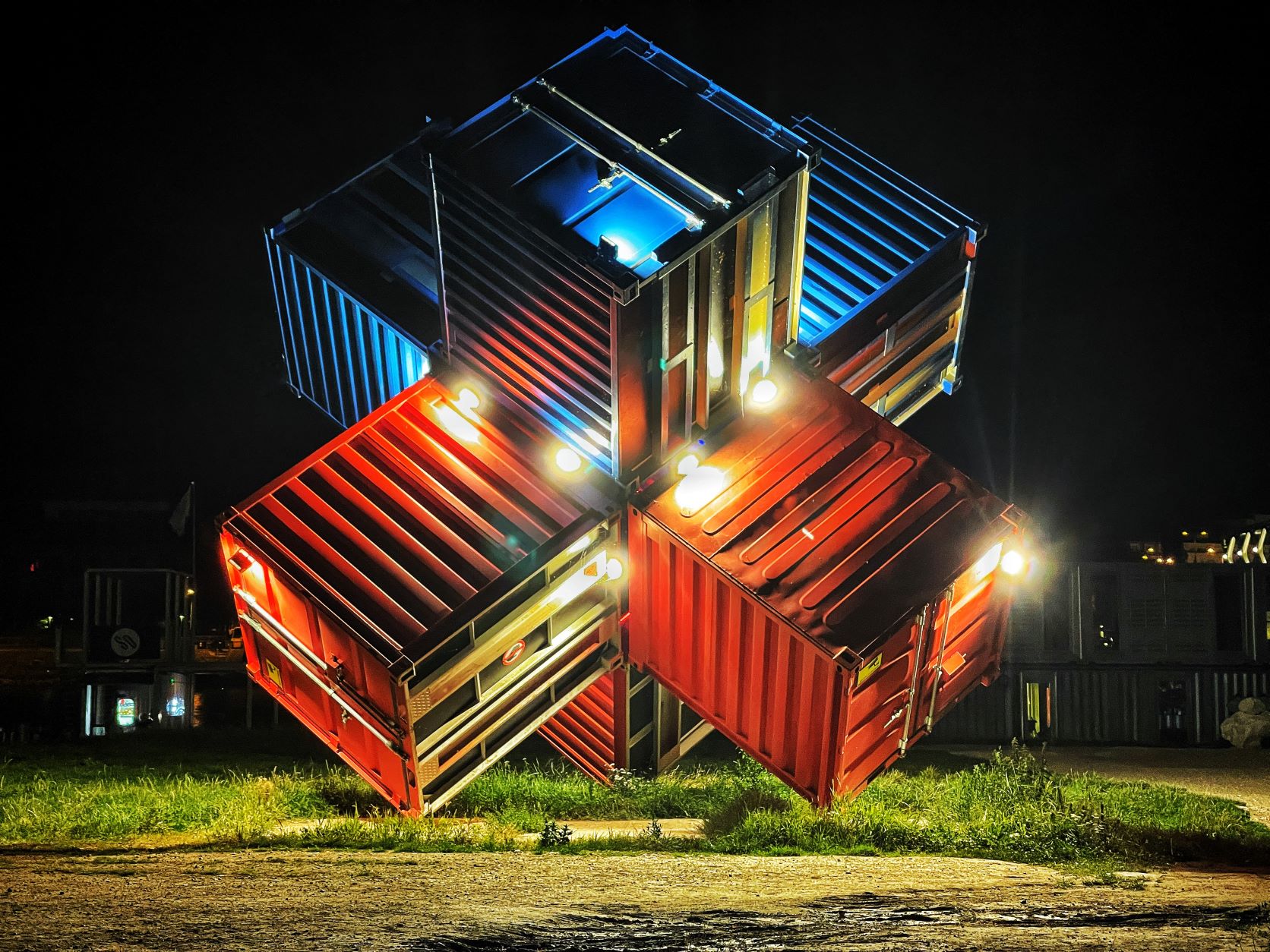 Art-inspired public space
attracts visitors
Visual objects representing cut-outs have been shipped into the Bratislava urban landscape in dialogue with the surrounding architecture for over a year – with the shipping containers that passed through sculptor Lubo Mikle's workshop creating visionary scope for numerous artistic inputs. Lubo Mikle began developing the KUVYT concept during the first lockdown, when he felt the need to enrich public space by giving people an alternative opportunity to escape daily ubiquitous fear. The artist explained his thinking: "The KUVYT project chill-meditation zones aim to mitigate the negative impact of the recent period's raw reality and enrich Bratislava's public space."
KUVYT Star will be an attractive addition to a new square with welcoming seating and relaxation areas by the Danube promenade. The centrepiece will be Bratislava's very first planetarium – with a striking sculptural solution and eye-catching futuristic façade that will become the city's latest landmark and a popular attraction for residents and visitors. The planetarium will also provide the city with a much needed universal cultural and educational space – ideal for fringe theatre, scientific presentations, and civic debates, as well as star-gazing. In this way the planetarium will become an exciting and attractive educational option for schools and the public, and have a compelling cultural function.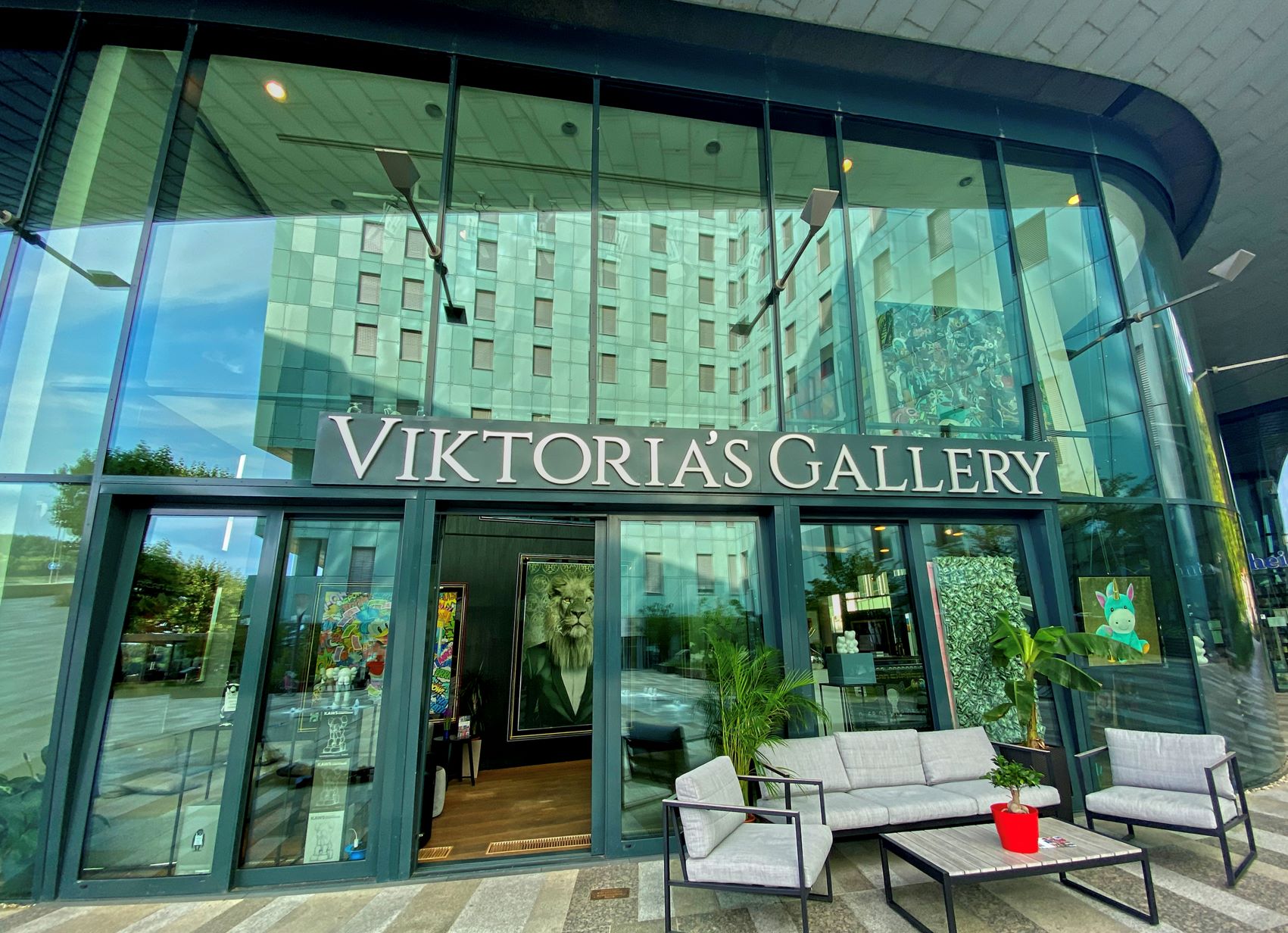 Viktoria's
Gallery
Viktoria's Gallery is the passionate denouement of two art lovers. They selected Bratislava as the location for this exciting project because the vibrant city is an epicentre of creative development, and within easy distance of Vienna, Prague and Budapest. The gallery showcases new exhibitions of international artists every two months, wherein the gallery's uniqueness is both the quality of art and that all exhibits are available for purchase. As well as the sale and purchase of art, companies and private customers can also hire art from Viktoria's Gallery for various occasions. It also provides professional services to art aficionados –  including research and analysis, purchasing advice, and collection management. Bratislava and Viktoria's Gallery are truly places to visit, discover, and enjoy.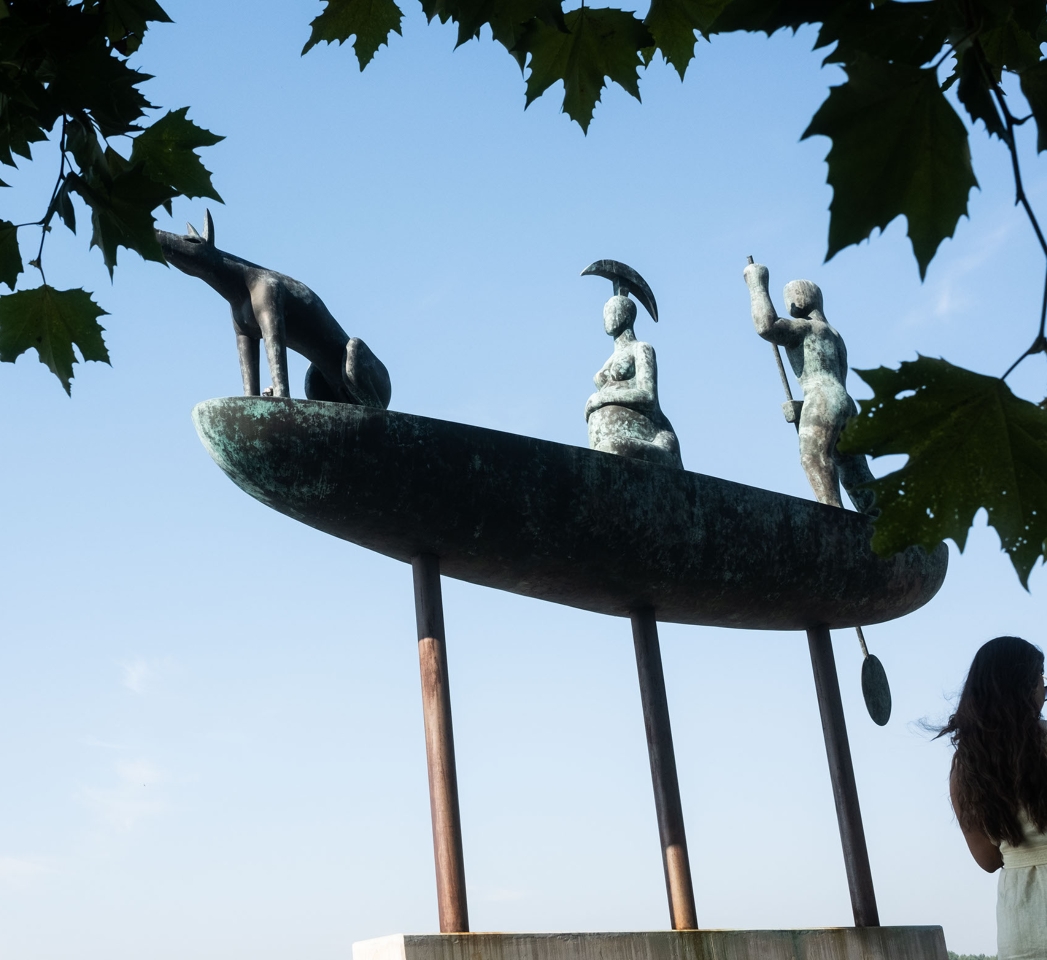 Mythical
ship
River Park's debut sculpture was Mythical Ship by prominent Czech painter and sculptor Jaroslav Róna, which pays homage to our magnificent river and the city that grew under the influence of diverse cultures. The statue depicts a rudder man navigating dangerous currents, while the woman represents precious cargo – a noble and beautiful queen/mother figure who embodies new life, hope and future. The dog symbolises mans' eternal companion and protector. Work began on the sculpture in 2008 and it was unveiled on the riverfront in September 2010.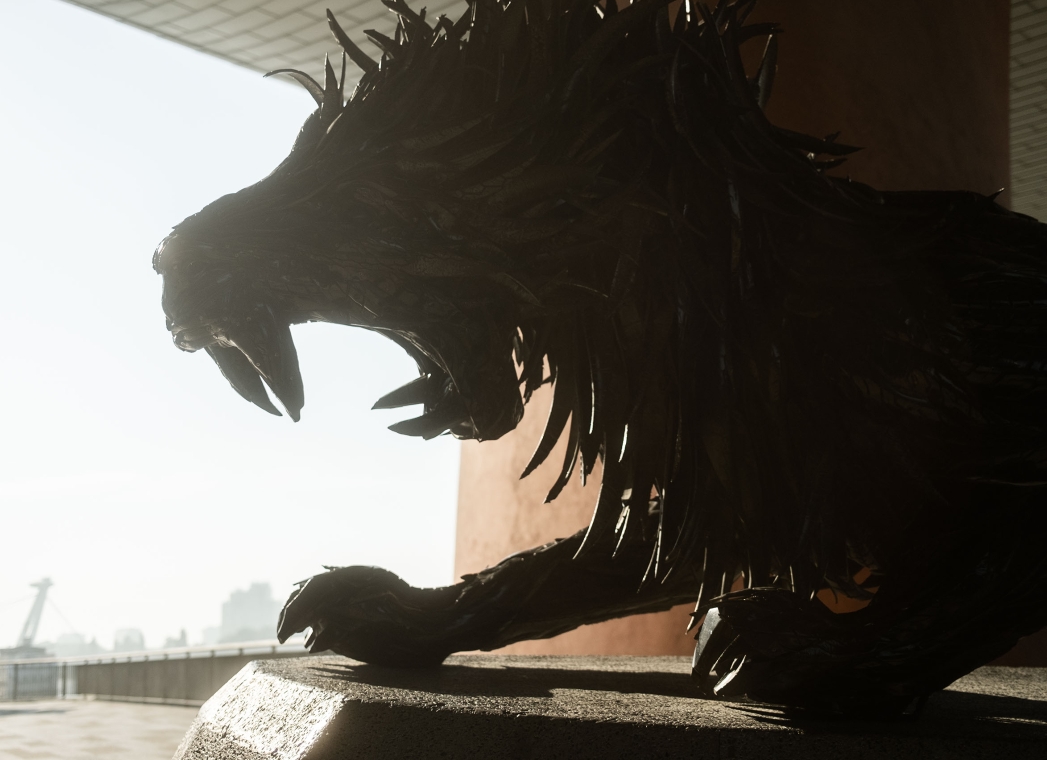 Riverside
LION
River Gallery has a Lion statue made of upcycled tyres by Korean artist Ji Yong Mo. This sculpture represents an endangered and mythological species of animal, where the human physical structure is perfectly mixed with animal features. The sculpture incorporates carefully cut strips of tyres to represent the flesh, muscles, and curves of the body. Making of video.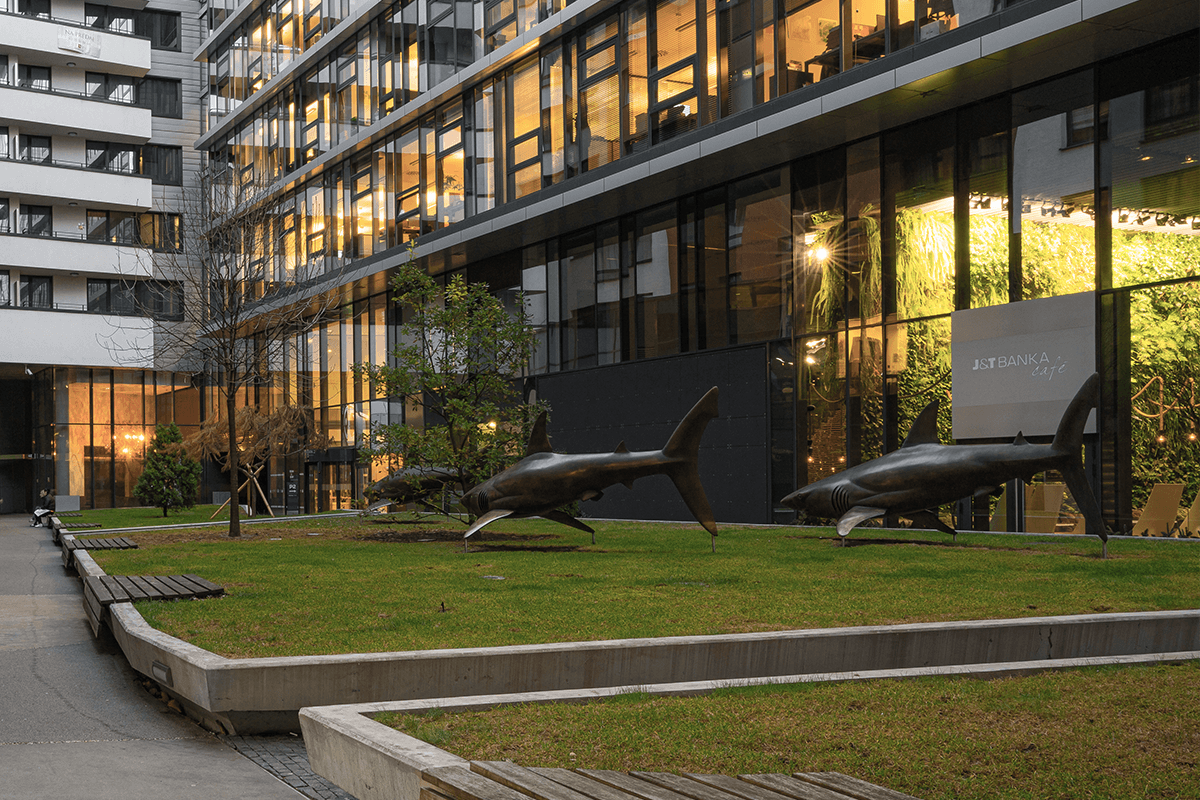 Bronze
sharks
Architect Bára Škorpilová envisioned this bronze sculptor concept that was then produced by leading Czech sculptor Michal Gabriel. The three impressive sharks (2010-2011) are each five meters long, weigh from 430 to 540 kg, and can be viewed in a River Park block atrium.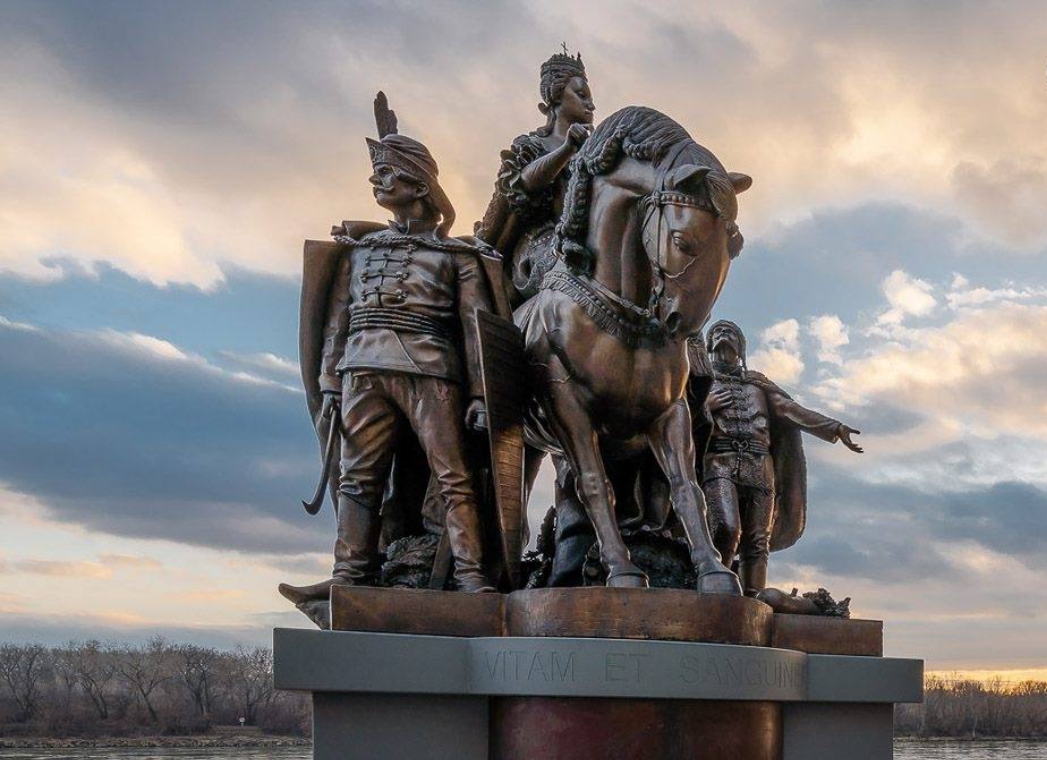 Maria Theresa
sculpture
This bronze sculpture is a scaled-down copy of the legendary monumental equestrian sculpture that stood over Bratislava's Ľudovít Štúr Square from 1897 to 1921. That had been produced by influential Bratislava artist Ján Fadrusz, but was melted down for political reasons in 1921 by Czechoslovak legionaries. This piece aims to remind people of the Austro-Hungarian ruler Maria Theresa and the glorious coronation period. This version was created by sculptor Martina Zimanová Matúšová on the basis of period photographs and the diligent study of preserved fragments.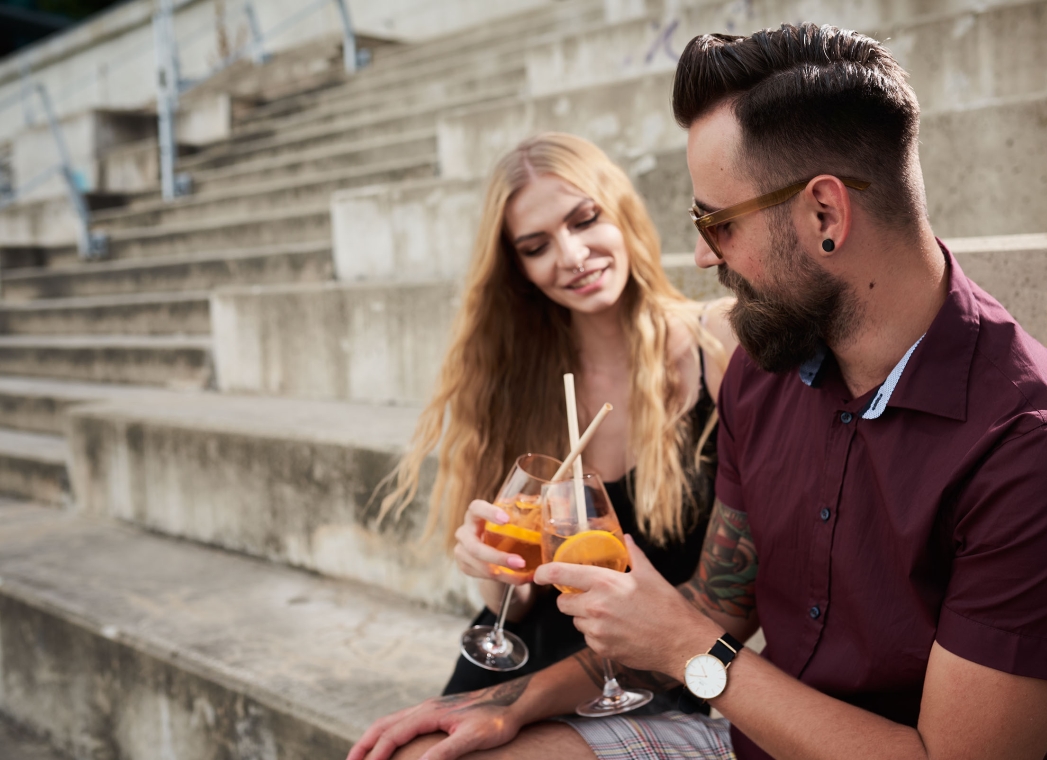 Waterfront steps
Danube
Steps leading down from the embankment further serve to unite and integrate stylish River Park with the iconic Danube – and are freely available for chill-outs, cultural events, and panoramic romantic sunsets on the water's edge.